Kiso, Shinshu is the place to find savory sake.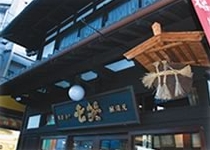 Nanawarai sake brewery was founded in 1892 in KisoFukushima-juku, a cold regioneven in the summer. For those living in the bitter cold region of Kiso, Japanese sake that warms the body from the core, has been a daily necessity.

The name of the store at the time of inception was "Fujishin" taken from the name of the first sake brewer, Shinsuke Kawai, and the names of their first sakes were "Kisonishiki" and "NanawaraiOmatsu".

What travelers traveling the dark and harsh mountain roads of Nakasendo Road all looked forward to was having "savory sake". The hardships of travel are blown away after laughing seven times while enjoying good savory sake. Nanawari's sake, brewed with the subsoil waters of Mt. Kiso-Komagatake, must have warmed the bodies and souls of our forefathers, healing their travel fatigues.
The Origin of the Name "Nanawarai"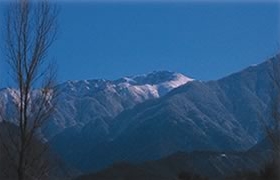 Going back in time to the origin of the name "Nanawarai", we are taken to an area associated with Yoshinaka Kiso, a famous general and hero who has left his name in the history of this region.The beautiful place where he spent his childhood is called "Nanawarai", the name of the small village that actually existed along the headstream of Kiso River in the Kisokoma highlands.
The sake brewed at Nanawari Shuzo continues to protect its origins as it is beautiful and pure like "Nanawarai", the place where our hero originates from, and also dynamic and generous in flavors.